Meet Our Team!

Marcus Hernandez
President
Marcus Hernandez, President of Hernandez Accounting Solutions Inc., has over thirty years' experience in all aspects of accounting for individuals and small businesses. He started at Arthur Anderson after studying at Baruch College in New York.
Staying current with the fluctuating tax laws, is of utmost importance to Mr. Hernandez. He regularly attends seminars and keeps himself abreast of the changes. He is a QuickBooks Pro Advisor and specializes in helping his business clients set up their bookkeeping, payroll, and financial records to both efficiently run their business and increase productivity. "Word of mouth" referrals speak to his excellent service. He also receives accolades from fellow accountants who see his work.
Mr. Hernandez is a fully licensed insurance broker who provides his clients even more savings on their life, disability and long-term care insurances while helping them secure their assets. Also, as an annuity broker, he gives his clients insightful advice on retirement and investments plans that would fit their needs.
Mr. Hernandez's understanding of his clients' needs coupled with his ability to be a creative problem solver earns him his clients' trust. He is "A Professional You Can Count On."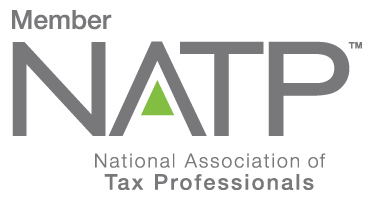 ---

Sylvia Hernandez, PhD
Vice President & Office Manager
Dr. Sylvia Hernandez's role as Office/Marketing Manager for the past ten years frees Mr. Hernandez to focus on the accounting side of the business, while she takes care of all the other aspects that help make the office run smoothly and efficiently. She oversees account billings, human resources, public relations, and dissemination of tax returns. She helps grow the business through marketing campaigns and advertising. Dr. Hernandez's background in education and technology comes in handy when training clients on using QuickBooks.
---

Sonia Buckley
Staff Accountant
Sonia is an accomplished accountant with many years of experience. She has a very warm personality and our clients just love talking with her.
Estela Elizalde Romero
Administrative assistant-bookkeeper
Estela is new to our staff and she is very pleasant to work with and learns incredibly fast.